13 septembre 2007
Sum up in 38 photos: July 16th - August 10th
All the photos can be open !! YOUHOU !
Gion Matsuri: July, 16th, Monday
squid was veeeeeeeery good !!

6 on the left: few yens... the others: FREE !!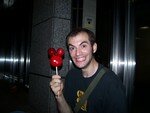 Miam !

Say Hello Meg-chan :)
Gion Matsuri: July 17th, Tuesday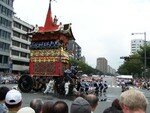 they put piece of bamboo on the ground and make this 12 tons stuff turn !

Like evertywhere, some people enjoy the view during other work ... :)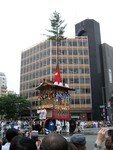 They also put tree on the top of the float ...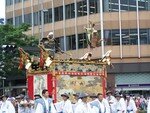 Here is the serie of the very cool float !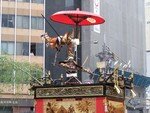 the postcard's pit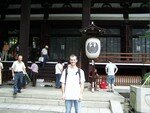 Just after, I went in few temple in Kyoto's downtown

before doing your prayer, you have to make ring the bell or the gong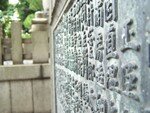 The beginning of my "real"photography career :)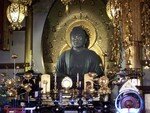 A big budha

You'll never believe me, but thoses shoes are really fashion !! because they're water proof :)
Arashiyama: July 22nd, Sunday
Visit of the Arashiyama temple, with Raveet, a canadian girl REALLY COOL !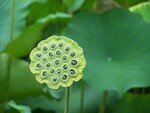 the inside of a lotus flower ( always for my photography career ;) )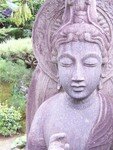 an other try of "good" picture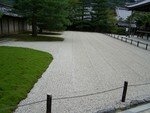 Entrance of Arashiyama temple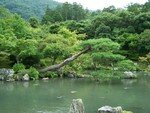 The garden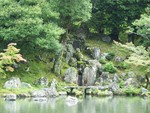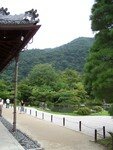 This reminded me the elf's residence in the modie The Lord of the Ring

A bamboo forest, that's really impressive !!

the roof of the temple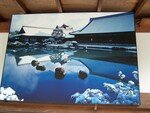 Here is the temple in during each season. Perhaps this will help you to decide to come here !!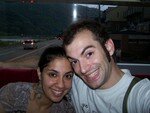 End of the day

On the way back from the Sento: July 18th, Saturday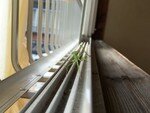 A praying mantis on the brim of my window

Volleyball contest: August 10th, Friday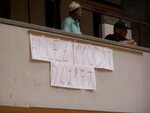 I made a banner in french end in japanese for my team.

Female's team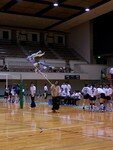 the visitor's team brought their mascot, that was really funny !!

yeah !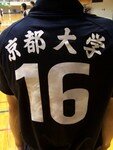 Everybody recognized the t-shirt of Kyoto's team !!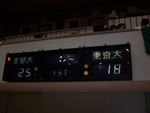 The only set Kyoto won against Tokyo
Next pictures would be about the salsa festival on an island near Fukuoka, and about my trip in Korea
See you soon
Commentaires
Poster un commentaire